EXQUISITE, HANDCRAFTED CALLIGRAPHY PENS
Welcome to our brand new website! Check back here for news about when we will be posting new products, special events, and when we are on vacation. 
CURRENTLY AVAILABLE PRODUCTS
You do not need a PayPal account to use PayPal during checkout. Just check out as a guest as you normally would for a credit or debit card purchase.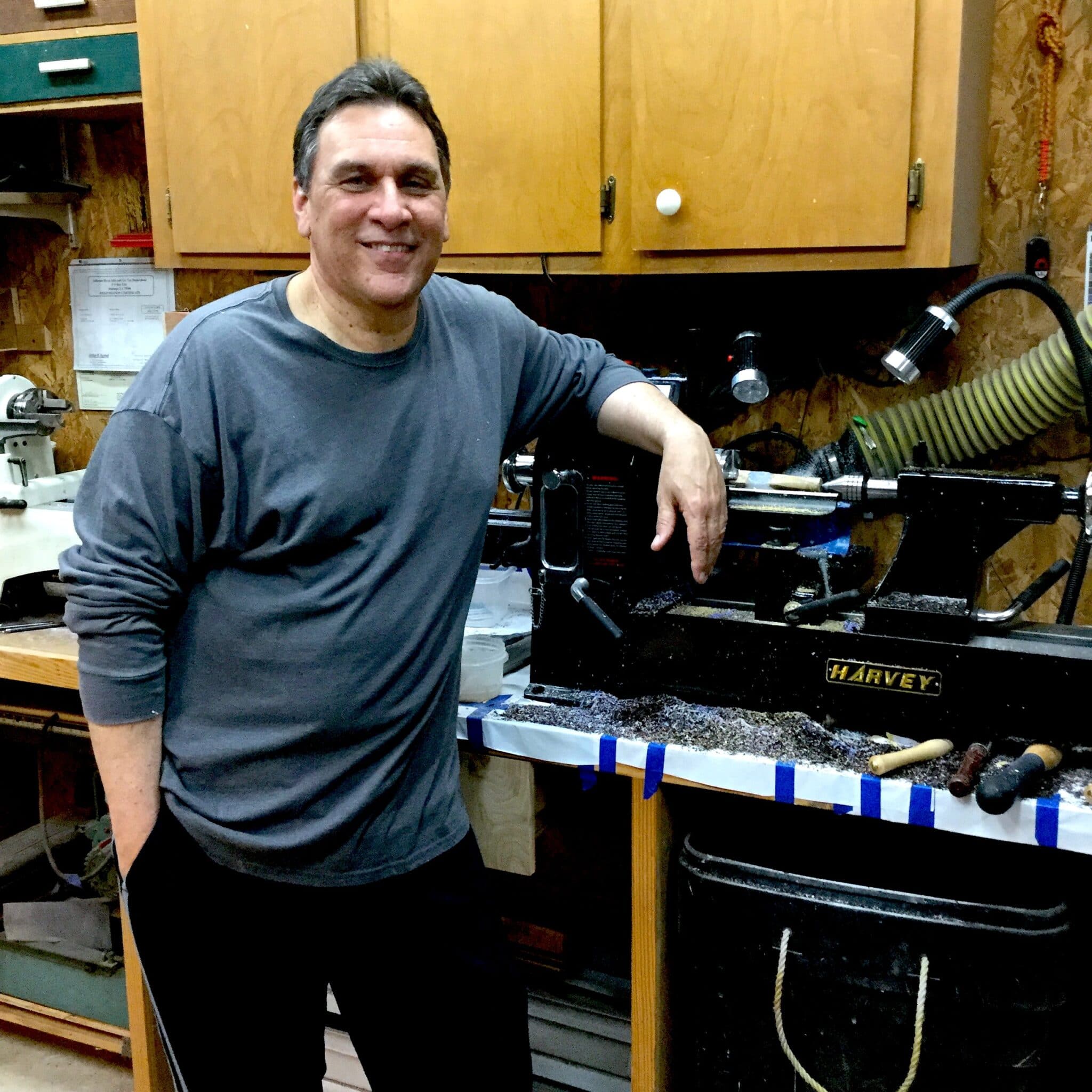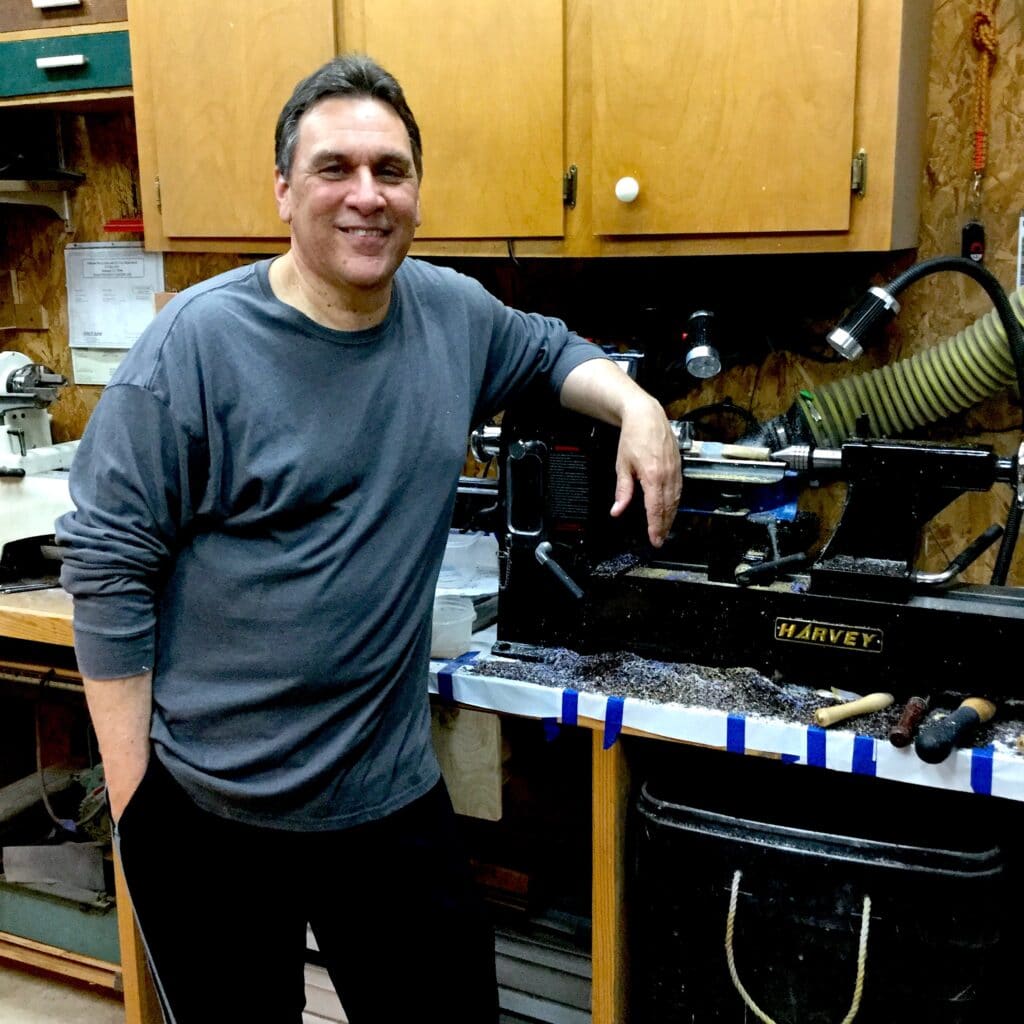 About Unique Oblique Pens
Unique Oblique handmade calligraphy pens are made of some of the finest and most luxurious exotic woods and resins, many of them one-of-a-kind custom-cast resins. Each pen is meticulously crafted one at a time by hand. You can be assured of excellent professional quality and peerless fit-and-finish.
Unique Oblique pens are finished with a hand applied hardshell clear coat (10 coats minimum). I apply finish to my pens individually, not via a "mass produced" or "assembly line" operation. You can be assured that each individual pen receives the attention and focus that
it deserves.  
After all coats are applied, the entire pen is meticulously 'wet-sanded', and finally is buffed out to a glasslike luster. Unique Oblique's pen finishes are extremely durable; they will never become "sticky or gummy" as can often happen to spray-on type finishes. 
Sold Out? No Worries. We upload fresh merchandise every weekend.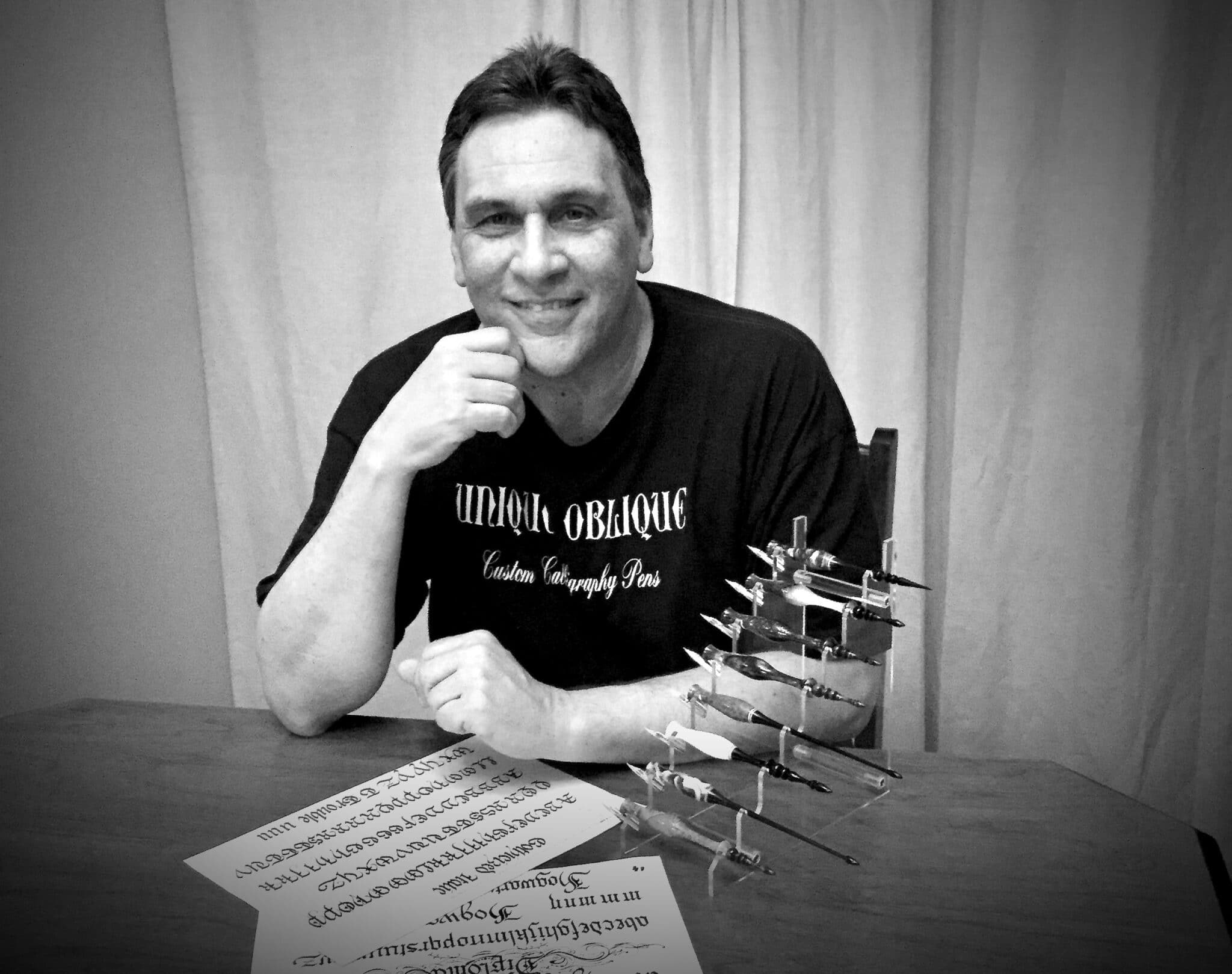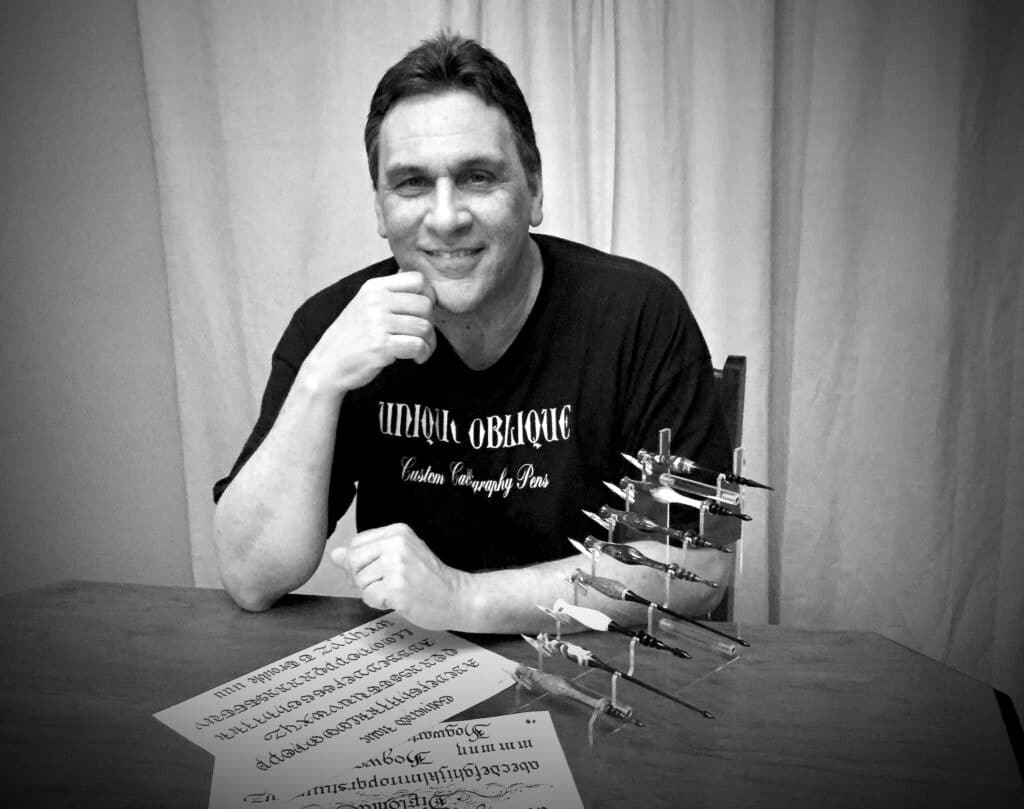 Brian Smith has hand turned calligraphy pens and sold them online since 2013. His passion for creating writing tools started as a hobby, but the popularity of his fine goods and pens has become an exciting full time operation for he and his wife and business partner, Rhonda.
Since the first finished product, Brian has remained dedicated to designing and creating each pen individually, and refuses to mass produce his highly sought after designs. Unique Oblique is a small, family business creating truly one-of-a-kind writing instruments, and he aims to keep it that way.
Unique Oblique pens have been collected and coveted by esteemed calligraphers, artists, collectors and Master Penmen from every corner of the globe. These pens do sell out quickly, but please check back each week for new products, materials, and color combinations.
What Our Happy Customers Have To Say...
Ansolutely exquisite! The design is stunning and the "feel" in my hand is exactly what I hoped it would be. I think that this is either my sixth or seventh pen holder I have purchased from Brian@UniqueObliques. Bravo, again!
It's my first custom-made oblique pen holder of life! Brilliant shape to suit my hand to lead me a better calligraphy. Hopefully, my calligraphy journey will keep m going and I will have more chances to purchase your masterpieces! Thanks Brian! You are a wonderful pen holder designer!
World class quality pen holder!! It's absolutely a fabulous sparkly "magic wand" and perfectly fitted my hand just likes "glass slippers"!! Thanks Brian for your beautiful handwritten calligraphy note. You make my day special!!!
This pen holder is beyond gorgeous. The sparkle and the feel of it in my hand just makes me want to practice for hours. The body of the pen is so comfortable too. Brian's craftsmanship is top notch. I will definitely be returning for another holder soon.
Another amazingly beautiful pen that is a joy to use! The flange was expertly set for my preferred nib and wrote like a dream right out of the box. The finish is glossy and "bullet proof" as none my inks stick to it. Thank you Brian for this wonderful pen!
This pen handle is more than exquisitely beautiful. The balance and the way it lays in my hand actually help in the writing of Spencerian script by making it easier to write. It seems to guide my hand enabling me to write as I'd like to. My writing has improved immensely since I received it. The craftsmanship in a Unique Oblique pen handle goes beyond everything I've read about; one has to experience it to truly understand it. Thank you for all your work and what you do Brian.